Hormona announces £1.2m fund to shine light on hormonal health
The women's health start-up has closed a £1.2m fund ahead of its launch in Europe and the U.S.
Hormona, a data-driven women's health company targeting hormonal imbalances, has announced today their funding round of £1.2m from Nascent Invest AB, Techstars and Blackheat Capital AB.
The funding will mainly go towards growing the team and completing the test development in preparation for the launch in Europe this autumn and a future launch in the U.S in 2023.
Founded in 2020 by Swedish natives Karolina Lofqvist and Jasmine Tagesson, Hormona is the result of Karolina's own personal struggle with hormone imbalance, the related symptoms and the huge problem that lies in receiving the correct diagnosis, care and access to information.
The two founders, currently based in LA, aim to establish Hormona on the American market, with the help of Techstars, one of the world's leading accelerators that has invested in over 2000 companies since its inception.
"I'm incredible happy to announce that Hormona has closed £1.2m and that our app is now live in Sweden," declared Karolina Lofqvist on her LinkedIn page.
"This is just the start of our journey of empowering women to live happier and healthier live in harmony in their hormones. Our hope is to save millions of women the cost and pain of going through the same journey as I did, and develop an affordable way for women to track and understand their hormones to allow easier transitions through the various stages of their life."
The team behind Hormona have invented an at-home urine test that easily measures the three most important female hormones quantitatively in less than 15 minutes, completely removing the need for a lab and empowering women to understand and monitor their hormone levels regularly from the comfort of the home.
Through their test and software women no longer have to solely rely on the healthcare system to understand what is actually going on in their bodies on a daily basis. Through regular testing Hormona can help support women with issues such as irregular cycles, hormonal imbalance, PCOS, perimenopause, menopause and infertility.
By providing exact hormonal levels alongside logged symptoms, personalised explanations, tips and treatments options, the company wants every single woman to understand and manage her hormones with confidence.
In December 2021 Hormona won the prestigious Slush100 pitch competition, being also selected to present at Wired Health 2022 as part of the Wired Health EY Startup Showcase.
For more info, visit hormona.io.
Understanding the contraception crisis
How the one-size-fits-all approach fails women and why it has to change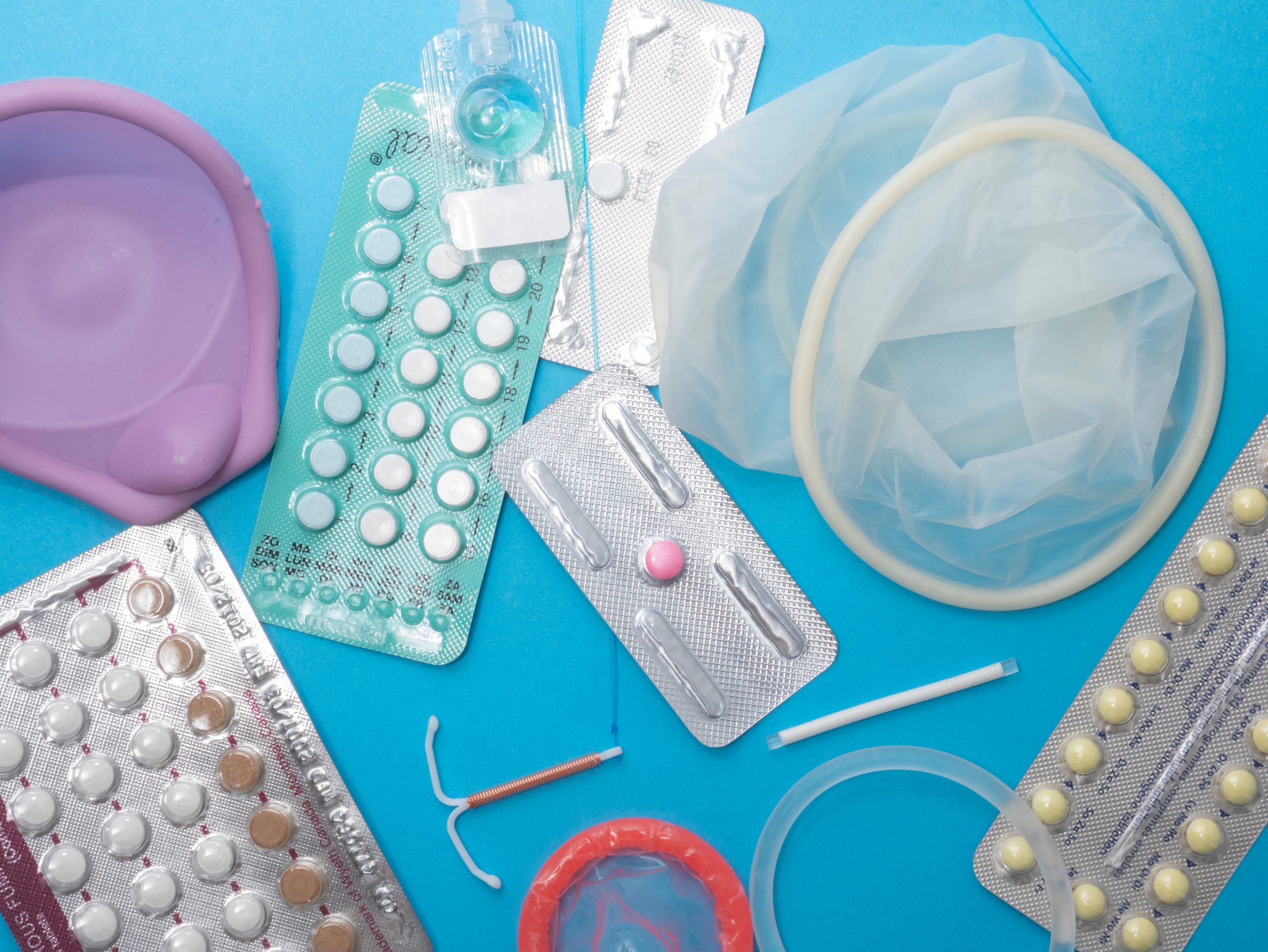 Finding the right contraception method shouldn't be trial and error, says Elena Rueda Carrasco. She tells FemTech World why understanding contraception is more important than ever. 
"Despite encouraging research, a male birth control pill remains elusive," reads a recent headline in The New York Times.
Although, according to the article, scientists have been researching ways to create a male birth control pill since the 1970s, negative side effects, such as weight gain, acne, irritability and mood swings, have been responsible for not licensing any products for use.
"A woman can struggle with the same symptoms in silence – something rather normalised in our society," says Elena Rueda Carrasco, medical scientist and co-founder and CEO of Dama Health, a company that offers personalised contraception recommendation. "Many women are being told from a very young age that the pain they are experiencing is normal," she adds.
Indeed birth control side effects, such as weight gain, mood changes and headaches, affect eight in ten women, but are yet deemed too dangerous for developing a pill for men.
"The side effects and the impact of different contraception methods on women have been very normalised when you compare it to other areas of medicine," Rueda explains. "In a lot of cases, women end up with conditions like endometriosis and PCOS – polycystic ovary syndrome – because their symptoms are often ignored and early diagnosis is not achieved."
Figures suggest that medical consultations are too short to offer the right guidance and on average, women try 3.5 different contraceptive methods before finding the one that works for them.
"In the UK, we have such a fragmented [health] system," the co-founder says. "As a woman, you can get your contraception through your GP, you can go to a sexual health clinic, you can speak to a nurse or a pharmacist. And from our own research, we found out that for many women, this is very confusing.
"Most of the time women will probably call or visit their GP and the GP is actually not a specialist," Rueda points out. "The GPs are doing a bit of everything, with just a couple of contraception methods they're comfortable prescribing. Therefore, communication is really hard when you have this fragmentation happening and you don't really know where to go and who to speak to".
Dama Health aims to personalise and tailor the way women are being prescribed contraception, screening for and identifying the side effects that women might experience individually. An algorithm would then match them to the recommended contraceptive options that are most suitable for them.
"As a team, we are all scientists and doctors by background, and we were all experiencing this problem of trial and error in the way that women were being prescribed hormonal medication and in this specific case, contraception," the CEO says.
"I think it all came from personal experience and we all felt that it was an issue. Our chief medical officer, Dr Aaron Lazorwitz, is an OBGYN doctor and he experienced it in clinic, whereas myself and Paulina Cecula [her co-founder] experienced it as women. Paulina is also a medic and she was seeing that actually, doctors were having difficulties and the whole thing ended up being like 'try this and come back if there's a problem'.
"We thought that there's a huge inefficiency [within the system] in this day and age. Women shouldn't be having to trial and error to find if something is good for them," Rueda adds. "So that drove us to start doing screening tests, making everything a lot more personal and helping the medical community to make the best decisions when it comes to contraception methods."
She says that at the heart of this, education and communication are extremely important. "Women and young adults need to be educated around the topic of contraception better," the CEO says.
"Women especially feel unable to verbalise how they feel, they can't actually communicate it. So part of our solutions through the screening process, is to ask the right questions that help women understand their bodies and have a better conversation with their doctor.
"For that reason, I think personalised medicine is the future because actually, this one-size-fits-all approach isn't working. When it comes to medication, you really do need to get that personalisation because the inside of us is so different and so unique.
"With technology becoming cheaper, we have the tools and the ability to make it more personalised and that essentially means taking into account medical history, preferences, maybe some biomarker information and just putting them together to be able to tailor the right treatment option."
Experts like Rueda believe that very often huge amounts of data are being lost because of a lack of a data tracking system and that subsequently, makes the entire research process harder. "A doctor doesn't tell you 'Hey, try this contraception and tell me how you feel' and actually write a report on it," she explains. "That information is, therefore, not being captured. That's dangerous because so much information is not being taken into account."
But how could data tracking help the medical world? "A doctor is always going to use quantitative and qualitative data to make decisions, so symptom-tracking is one of the most powerful things that we can do as patients," Rueda adds. "Data has so much power because it helps you essentially prove your point in an argument and is the fastest way to get information and to accelerate research."
Walking into the clinic, as a woman, and feeling empowered is something that the CEO would like to see in the future and she also hopes that her company will support all women equally.
"The most important thing [for Dama Health] is to be able to be as accessible as possible and help women from different backgrounds. That impact is really important for us and also just working with the medical community and trying to implement our screening tests that could be easily accessed by anyone."
The team will also be recruiting for beta testers and clinical in Q4 of 2022. If you are UK-based, you can sign-up here to be part of future clinical trials and research programmes.
For more info, visit damahealth.com.
Start-up inne raises US$10m to expand hormone-tracking platform
The Berlin-based company announces a US$10m funding round to cover more areas of women's health and expand in the US
Inne, a start-up leveraging technology to empower women to understand their reproductive health, has raised an additional US$10m in funding to continue developing its 'minilab' and platform.
Founded in 2017 by Eirini Rapti, who previously worked in the healthcare sector, inne was created to help women harness the power of technology to understand more about the hormonal levels of their bodies.
Using inne's biosensor minilab, women can discover their daily progesterone levels – a key indicator of reproductive health and an ovulation indicator – by performing a daily saliva test. By using saliva – rather than temperature –  the minilab has been proven to be as accurate as a lab progesterone test, to produce a more precise picture of a woman's menstrual cycle.
Inne is now expanding its progesterone tracking feature to perimenopause through an exclusive US partnership. As part of the offering, the minilab will be leveraged to help women track hormonal changes during perimenopause.
Women will be able to use the data tracked by the minilab to understand more about ovulation and how their progesterone levels may cause or worsen certain symptoms, giving them the information they need to make lifestyle changes to minimise side effects.
"Women's health is consistently one of the most under-funded areas of medical research, with women only officially required to be included in clinical research in the US for the first time in 1993," says Eirini Rapti, founder and CEO at inne. "This means that women have less information about what is happening to their bodies and that makes it harder for them to improve their health and lifestyle.
"This gap has been a driving force for me in creating inne and I'm thrilled that we are now able to help women learn about their bodies and be proactive in managing their own health and fertility. Inne can be the trusted partner for millions of women around the world, democratising the access to insight and information."
The start-up will also be adding the ability to analyse stress through a dedicated cortisol tracking strip. Sustained cortisol levels affect the body by lowering oestrogen levels which can lead to weight gain, night sweats, sleep problems and mood swings. By tracking cortisol levels, women will be able to use these insights to make lifestyle adjustments to improve their long-term health. This can be particularly useful if they are trying to get pregnant or manage perimenopause symptoms.
Inne will launch its perimenopause feature initially in the US in a closed beta with its partner, Phenology, with an expanded product launch later this year. The cortisol tracking feature will also be available in the US in 2022. Both features will be launched in Europe and the UK at a later date.
The US$10m fund has brought the total funding raised to US$18.8m from new and existing investors, along with strategic health and women investors. This will enable the company to expand its team and invest more in data science, algorithmic development and content, so it can continue to provide personalised health data.
Pieter Wolters, managing director at DSM Venturing, one of the firms leading the US$10m fund, says that: "We believe the market for women's health is largely underserved, and inne's hormone tracking technology gives women greater control in managing and navigating their own hormonal health journey.
"We are excited to be supporting inne through an investment and a close collaboration with Hologram Sciences."
For more info, visit inne.io.
Straight talk: Why we need to talk about hormones beyond reproduction
Knowing that our hormones are fluctuating in a healthy pattern is important at any life stage
When we say hormones, we often think about the reproductive hormones testosterone and oestrogen. Very few know that hormones are, in fact, responsible for every function in our bodies.
Hormones are chemicals secreted by our glands in order to send "messages" through the bloodstream, simply letting the body know what to do to run smoothly. Indeed, they regulate growth, sex drive, reproduction and metabolism, but they are also integral to our digestive, immune, urinary, nervous, cardiovascular, respiratory and skeletal systems.
When it comes to hormonal fluctuations – during menstruation and beyond – experts agree that there is a big education gap. A report published by the female-founded cycle company Fewe found that, of the 2,000 participants interviewed, more than half believed the menstrual cycle was just one week long, while 90 per cent did not see a correlation between their hormones and their health. The same number did not consider management of hormones as an important way to improve their health and wellness.
"What really surprises me is that even us, as women, don't understand our hormones," says Sarah Bolt, founder of the biomarker tracking platform, Forth. "Often hormones are talked about in relation to reproduction, but they are so important to our everyday health."
The lack of knowledge is even more prevalent in regard to perimenopause and menopause. "The two are used very much interchangeably," Bolt explains. "We see more conversations around periods, but there's still such a long way to go. Menopause is getting a lot of publicity at the moment, helped by figures like Davina McCall and her recent programme, but we know we need to do a lot more to educate women about the importance of their hormones, how they fluctuate and how they impact all areas of their health. It's not just about having children."
Her company, Forth, offers a full range of tests – from liver function tests to immune system, thyroid and hormone tests, providing detailed insights and advice on how to help your body perform to its best. MyFORM, a female hormone mapping test available to women who want to check if their hormones are fluctuating in the correct pattern, is one of them.
The test is suitable for women who want to check their fertility, identify or manage a hormone-related condition such as polycystic ovary syndrome (PCOS), but also for those wanting to check if their hormone network is healthy or for sportswomen who may be at risk of relative energy deficiency in sport (RED-S).
The idea behind the at-home test came after Sarah, working for the NHS, noticed how often women's symptoms and hormonal imbalances were ignored. "Women were not being listened to particularly during perimenopause and menopause," the founder tells me. "Our chief medical officer, Dr Nicky Keay, is an endocrinology specialist and she was frustrated because the tests at that time  were not able to capture whether a woman's hormones were fluctuating in the correct pattern during the entire length of her cycle.
"I myself had been going through perimenopause and I listened to all of my friends going through it. Very often they weren't being given the correct information by GPs or they ended up being put on antidepressants. So, we decided to look at how we could come up with a solution."
By combining blood analysis and information about your cycle length, the hormone test mathematically maps how each of your four ovarian hormones fluctuate across your entire cycle and it gives you a detailed, personalised report with next step actions.
"Knowing that your hormones are fluctuating in the healthy correct pattern is important at any life stage and for general wellbeing," Bolt points out. "So, our bigger goal is to educate women about these hormones and how important they are to their everyday well-being. We recognise those who are on fertility journeys, but we also look at women experiencing conditions like PCOS that they may not even know about."
MyFORM can also be particularly useful for women who are doing a lot of exercise and who can develop relative energy deficiency syndrome that causes fatigue, low energy, disordered eating, menstrual dysfunction and low bone mineral density.
"Their periods just stop completely," the founder says. "And that really starts to compromise their health. If you've got an imbalance in energy in and energy out, your body will start to go into survival mode. The test identifies if there is a drop in hormones and help you understand the relationship between those variations and how you feel."
Once they order the blood test, women need to collect a sample on day 14 and day 21 of their cycle and then post it back to the company's lab. The results are then available on their online account within two working days. Sarah says that women are very surprised when they get the results, because they've never been given this kind of information before. "They find it really insightful."
She tells me that the next step is to expand Forth beyond the UK and develop "an ecosystem" that takes care of women's health. "I'm also hoping to raise more awareness and help women spot some of the conditions that they might have," the founder continues. "One of the things that women don't realise is that the drop in their hormones can really impact their bone health. That is why athletes, for example, have a drop in their hormones and get more injury-prone, because their bone health becomes compromised. That is also why many women develop osteoporosis post-menopause.
"So, we want to open up this conversation because it's just a natural part of women's life. There's nothing embarrassing. Why would it?"