CEGYR leads as first fertility clinic globally to use Future Fertility's AI-powered egg assessment on all cycles
Latin America has captured international attention due to its popularity as a destination for medical tourism and a surging demand for fertility services
Following their milestone 40th anniversary celebration, CEGYR, one of Latin America's oldest and largest fertility clinics, has announced a groundbreaking move to use Future Fertility's AI-powered oocyte assessments on every treatment cycle.
With this large-scale adoption, they will be the first clinic globally to provide personalised oocyte quality insights to every egg freezing and IVF-ICSI patient, through VIOLET™ and MAGENTA™ reports, which have been tailored to each patient type, respectively.
In addition, oocyte assessments will be performed on all donor eggs to ensure quality control and balance within batches.
CEGYR's announcement comes during a period of strong growth within the Latin American fertility market, which has captured international attention due to its increasing popularity as a destination for medical tourism and a surging demand for fertility services that continues to be underserved in this region.
Under the guidance of Dr Sergio Papier, a globally respected expert in reproductive medicine, CEGYR has earned a reputation for its leadership in scientific research within the field.
Additionally, the clinic has recently launched a precision medicine unit, which offers patients more personalised treatments leveraging advanced technologies like Future Fertility's AI solutions.
This approach aims to enhance individual outcomes, marking another significant step in their commitment to elevating fertility care standards.
Dr Papier did highlight, however, that the current standard for oocyte quality assessment is ripe for change.
"CEGYR recognises how pivotal oocytes are to fertility success, and there has been a need for an improved standard of care in assessing oocyte quality beyond the use of population health statistics.
"Future Fertility's tools were a natural choice for us in driving this change for our patients, as they are internationally recognised leaders in this area.
"They've put in the work to validate their model's performance across many markets globally and have also validated across both time-lapse and microscope-based image capture to serve different lab set-ups."
CEGYR's decision to integrate Future Fertility's AI-powered oocyte quality assessment tools into all their cycles not only marks a significant milestone for the clinic but also underscores the ongoing transformation of Latin America's fertility landscape.
With advanced technologies and precision medicine, the region is poised to provide world-class fertility care, attracting patients seeking effective and innovative solutions for their reproductive health from around the globe.
"We're excited to partner with an esteemed and globally renowned institution like CEGYR as we pave the way to a new standard of care in oocyte assessment for Latin America," said Christy Prada, Future Fertility's CEO.
"As this is the first time a partner has adopted our technology across all cycles, we're keen to work with CEGYR to understand how this scaled technology adoption can drive clinic-wide benefits, from lab efficiencies to improved patient experience."
Other clinics within the Eugin Group, the international parent network of CEGYR, have also integrated Future Fertility's technology.
In Toronto, TRIO Fertility, a longstanding partner of Future Fertility, has recently introduced the commercial use of MAGENTA™ oocyte quality reports for their IVF patients.
The team at TRIO were also early adopters of VIOLET™ assessments for their egg freezing patients at their original facility and have since incorporated these personalised oocyte outcome predictions into all cycles at their newly established clinic, EVOLVE, dedicated exclusively to egg freezing.

AI start-up launches out of stealth in bid to 'transform' women's health
Cercle, an AI San Francisco start-up focused on advancing women's healthcare, has launched out of stealth.
Cercle says it aims to harmonise and transform "the raw and fragmented" medical data into accurate insights that help improve patient outcomes.
Its tech platform, Cercle Biomedical Graph, claims to be the only one of its kind harnessing and connecting anonymised biomedical and genomics data points drawn from healthcare clinics and research labs around the world.
The company argues that the data insights collected through its platform could have the potential to speed up medical discoveries in the pharmaceutical and research fields, accelerate precision medicine and treatments and help clinics improve the efficiency and effectiveness of medical care.
"We believe a healthy life is a right, not a privilege," explains Juan Carlos Riveiro, co-founder and CEO of Cercle.
"Instead of continuing to collect cobwebs, the world's medical data should be leveraged to generate groundbreaking data-driven insights at speed and scale. These insights can catalyse medical breakthroughs and guide practitioners and patients to better healthcare decisions.
"That's the founding mission behind Cercle, to personalise and contextualise biomedical and genomics information so women can make better, more informed health decisions," he adds.
"We are starting with the fertility market, and our long-term goal is to radically improve healthcare equity for women across the world."
Kate Devine, medical director and chief research officer at US Fertility who has partnered with Cercle, says: "USF's partnership with Cercle has helped us organise unstructured, de-identified clinical data for analysis. This is optimising our research and internal quality assurance capabilities – maximising accuracy, completeness, and efficiency.
"As a field, fertility medicine has dramatically improved and matured to the point of high success over a short time period.
"My hope is that AI tools will help us cross the next threshold of success in terms of patient outcomes, patient experience and optimising efficiency so that we can expand access to fertility care to everyone who needs it."
Marco Barbierato, managing director of Eurofins Genoma who has also partnered with Cercle, says: "Eurofins Genoma is optimistic about the use of AI in healthcare.
"The technology that Cercle leverages within its biomedical graph allows for efficient insights that clinics Eurofins Genoma serves did not have access to previously.
"This will support the genetics industry to take a step towards contributing to improving overall health outcomes."
Federally funded non-profit approves US$80.5m for maternal health research
The funding is hoped to help researchers evaluate multicomponent interventions that address healthcare and social determinants of health
A federally funded non-profit has approved US$80.5m for research tackling the social and clinical care factors that contribute to maternal health inequities.
The Patient-Centered Outcomes Research Institute (PCORI) has awarded the funding to support four comparative clinical effectiveness research (CER) studies focused on the healthcare and social factors that contribute to inequities in maternal morbidity and mortality. The trials are among 30 CER studies and related projects recently approved for PCORI funding.
The four CER studies will focus on populations disproportionately experiencing adverse maternal health outcomes, including Black people, Hispanic and Latin American individuals, those living in rural areas and individuals with lower incomes.
The projects aim to evaluate multicomponent interventions that address both healthcare and social determinants of health.
For each study, dual principal investigators from research institutions and community organisations will co-lead assessments of approaches intended to address the health challenges that impact maternal health in different communities.
"The usual approaches to health research and healthcare have not sufficiently addressed the alarming and worsening national crisis of maternal death and severe illness," said PCORI executive director Nakela L. Cook.
"Patient-centred comparative clinical effectiveness research that responds to the many challenges concurrently facing pregnant individuals and those who care for them has the capacity to answer questions about which combinations of approaches can best resolve some of these complex maternal healthcare challenges that have for too long defied solutions."
The studies, Cook said, will be conducted across a broad swath of the United States, including rural and urban areas and states in the Northeast, Midwest, Mid-Atlantic and the South. They will compare a range of practice-level and community- and home-based interventions that address common, frequent challenges facing pregnant individuals and new mothers.
Each of these studies are hoped to generate evidence to inform which approaches work best, for whom and in what circumstances.
Harv Feldman, PCORI deputy executive director for patient-centred research programmes, said: "These funding awards mark an important advancement of PCORI's longstanding leadership in engaging patients and those who care for them in all aspects of comparative clinical effectiveness research to ensure that results are relevant, useful and impactful.
"We look forward to seeing the impact the studies' findings will have for maternal health across the United States, particularly among populations that continue to disproportionately experience adverse outcomes."
Menopause foundation launches initiative to advance women's health in midlife
The Women's Midlife Health Policy Institute is planning to publish a white paper sharing focus and need areas to advance women's health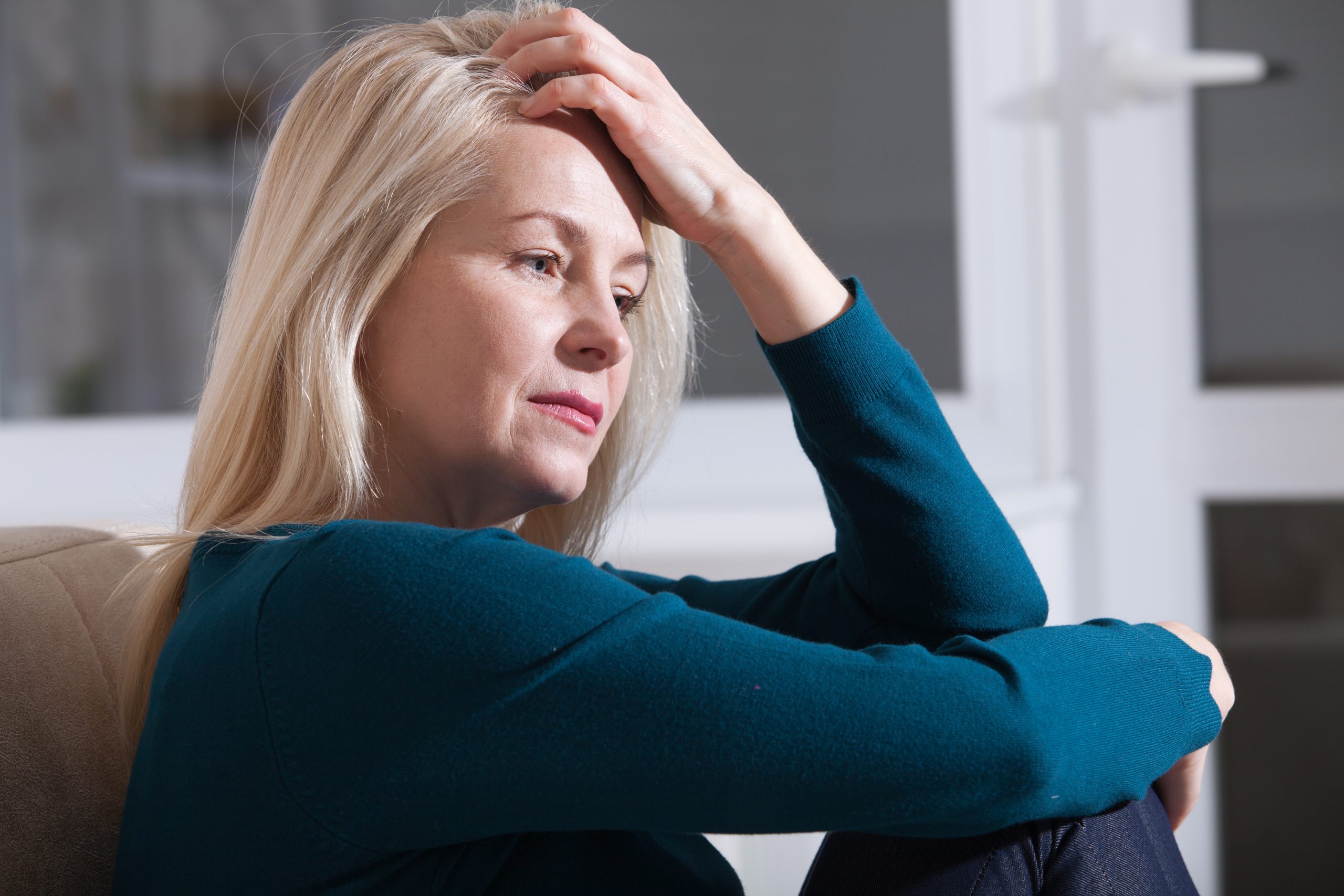 The US National Menopause Foundation has launched the Women's Midlife Health Policy Institute (WMHPI) in an effort to improve research, education and policies related to women's health in midlife.
In the US almost one and a half million women become menopausal each year. By the year 2025, the number of postmenopausal women worldwide is expected to surpass one billion.
Symptoms, which may include hot flashes, insomnia, anxiety, depression, brain fog, memory loss and genitourinary problems, have a significant impact on women's quality of life and career growth.
A recent Mayo Clinic study found that 15 per cent of women cut back on hours or missed work entirely due to their symptoms, costing them about US$1.8bn a year in lost wages.
"Despite the prevalence and impact of menopause, there is a lack of research, education and resources dedicated to addressing menopause-related health issues and many women feel underserved and unsupported in navigating this life stage," said Claire Gill, founder and president of the National Menopause Foundation.
According to the Study of Women's Health Across the Nation (SWAN), which began in 1994, there are racial and ethnic differences with respect to menopausal symptoms and risk for diseases that impact women at a higher rate postmenopausal.
Black women are more likely to report heavy bleeding, have hysterectomies and have higher rates of vasomotor symptoms, known as hot flashes.
Hispanic women develop metabolic syndrome, type 2 diabetes, anxiety, depression and VMS while non-Hispanic Caucasian women have the greatest incident of low bone density.
The WMHPI aims to bring together women's health advocacy stakeholders, thought leaders and clinicians to "uncover" opportunities for a shared policy agenda and action plan.
The institute is planning to create a white paper sharing focus and need areas to advance women's health in midlife.
Gill, National Menopause Foundation president, said: "The WMHPI will coordinate a collective policy agenda that amplifies the needs of women at midlife and targets united action among stakeholders to inspire policy that can have a systemic impact on improving women's health."